I realized just recently that most people percieve me as a picky eater. I detest that idea. But then I was faced with the reality that there are TONS of foods that i just WILL NOT eat! 
For instance I will not eat anything that comes in a box (the just add water stuff, no thanks). I will not eat meat that is  preseasoned or that are of a certain brand. I will not eat ramen noodles, chicken noodle soup in a can (or any soup in a can for that matter) and premade dinners are a definite no no. I don't drink sodas or kool-aid of any kind. I don't eat those sliced cheeses that come in the clear wrapper and...well you get the point lol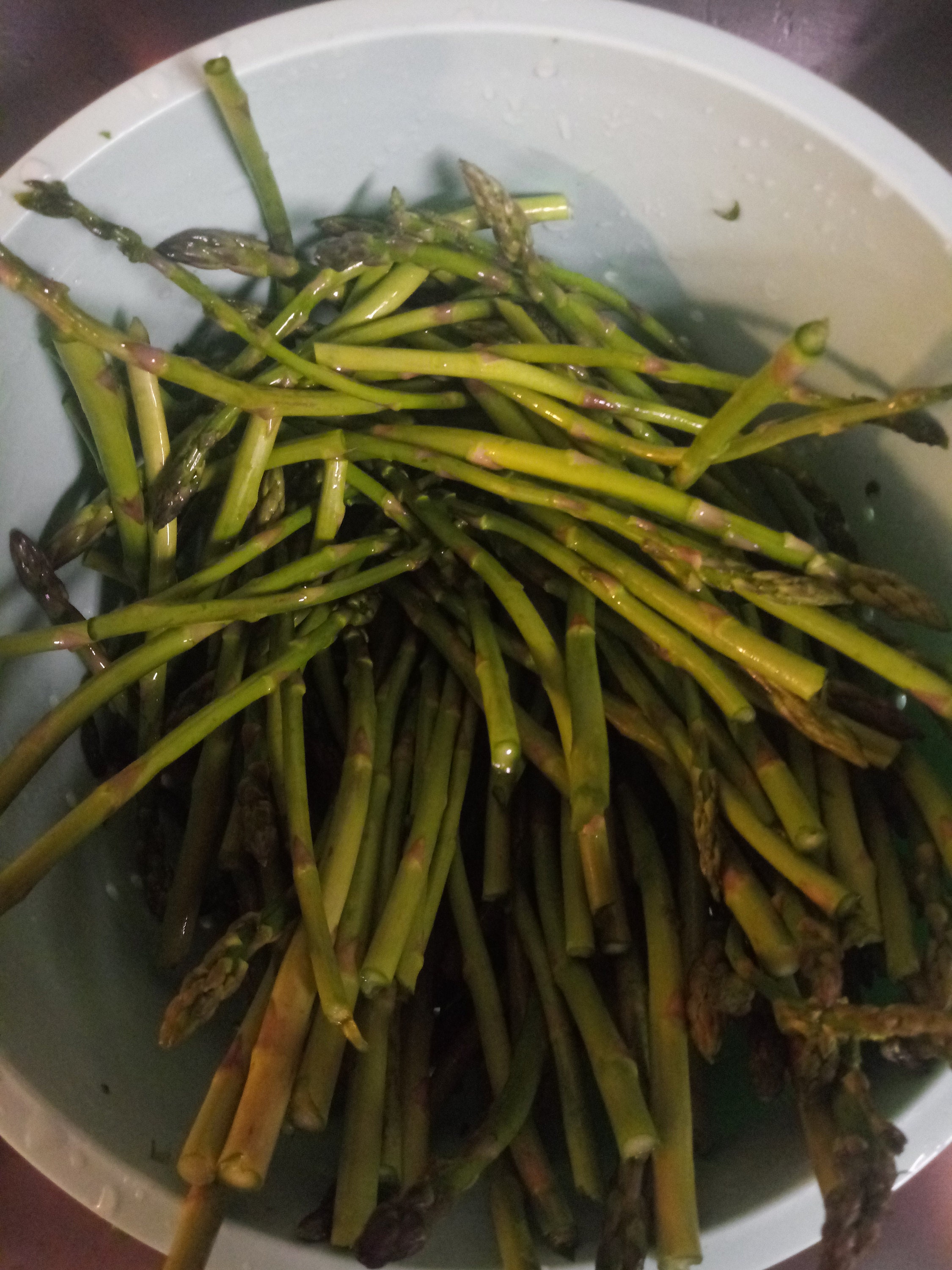 And yet I still don't believe that I am a picky eater. See I'm not one to say, "Oh I don't like that". Taste has NOTHING to do with the reason that I don't eat those foods. If taste were the only factor I would eat most of the things that I listed above. The reason that I don't eat those foods is simply because they are low grade foods. Many of them have products in them that aren't even really food at all but by-products. I am a stickler for the QUALITY of the food that I put in my body.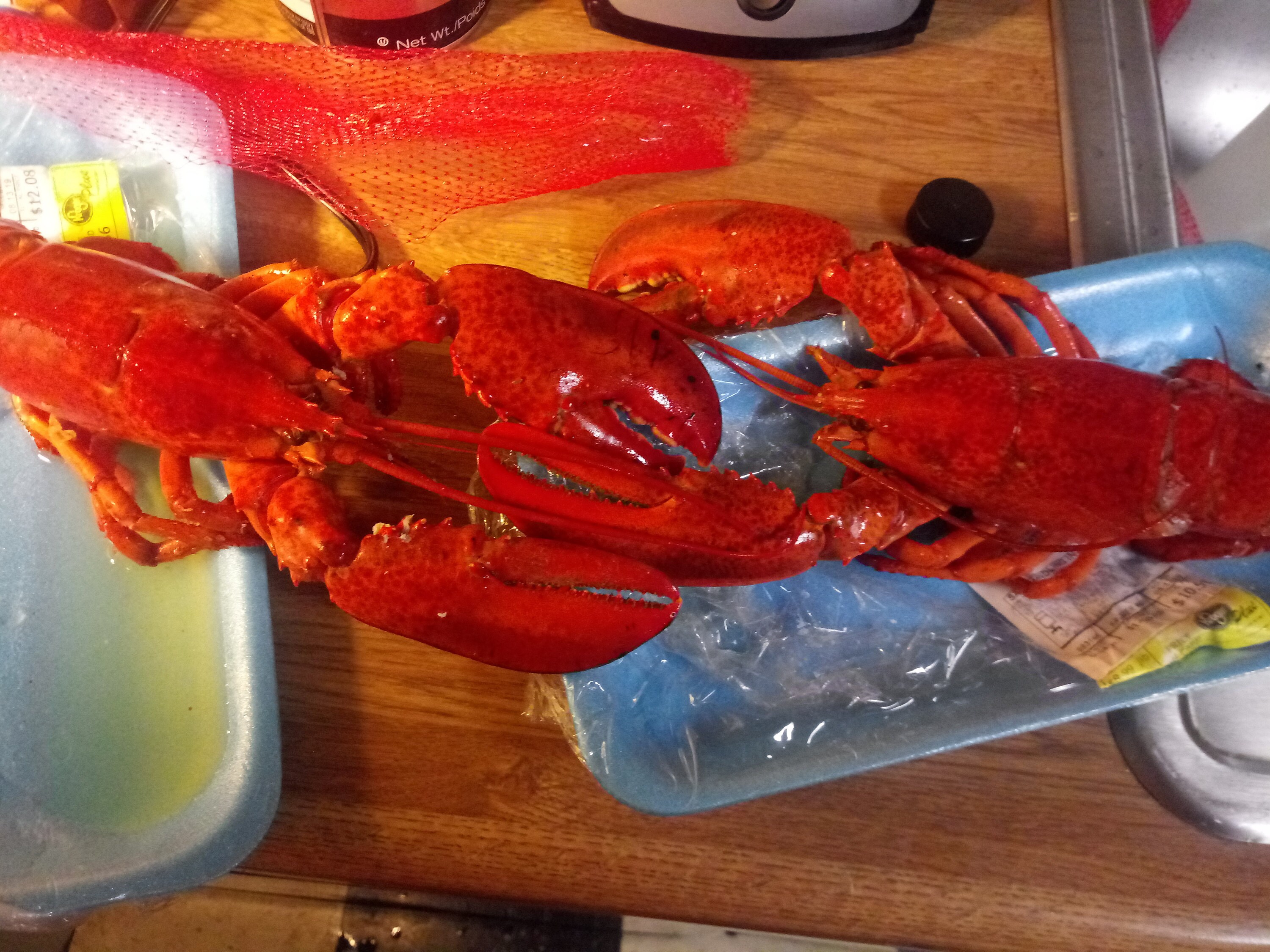 I know that doesn't sound like much fun but I imagine putting chemicals in my body that are destroying it everytime I eat something that is not actually a real ingredient. I prefer eating ingredients that don't have a ton of other ingredients
that I can't pronouce or that I'm unfamiliar with.
Now that's not to say that I eat healthy all the time because that is simply not true but one thing I do for instance is, if I have a hankering for a brownie, instead of picking up a box at the store and adding 2 eggs and some oil, I'll simply make the brownie from scratch. 2 farm eggs, 1 stick of butter (not margarine or vegetable oil), 1 cup of all purpose flour (ideally King Arthur's organic flour), organic cane sugar and so on. The ingredients are not chemicals but actual food. 
This means that I have better feeling about what I'm putting in my body. Is it healthy? No! But it isn't chemical laden. That is my point. So Saturday my sister came to spend the weekend with me and we made Lobster, White Macaroni and Asparagus! It was DELICIOUS!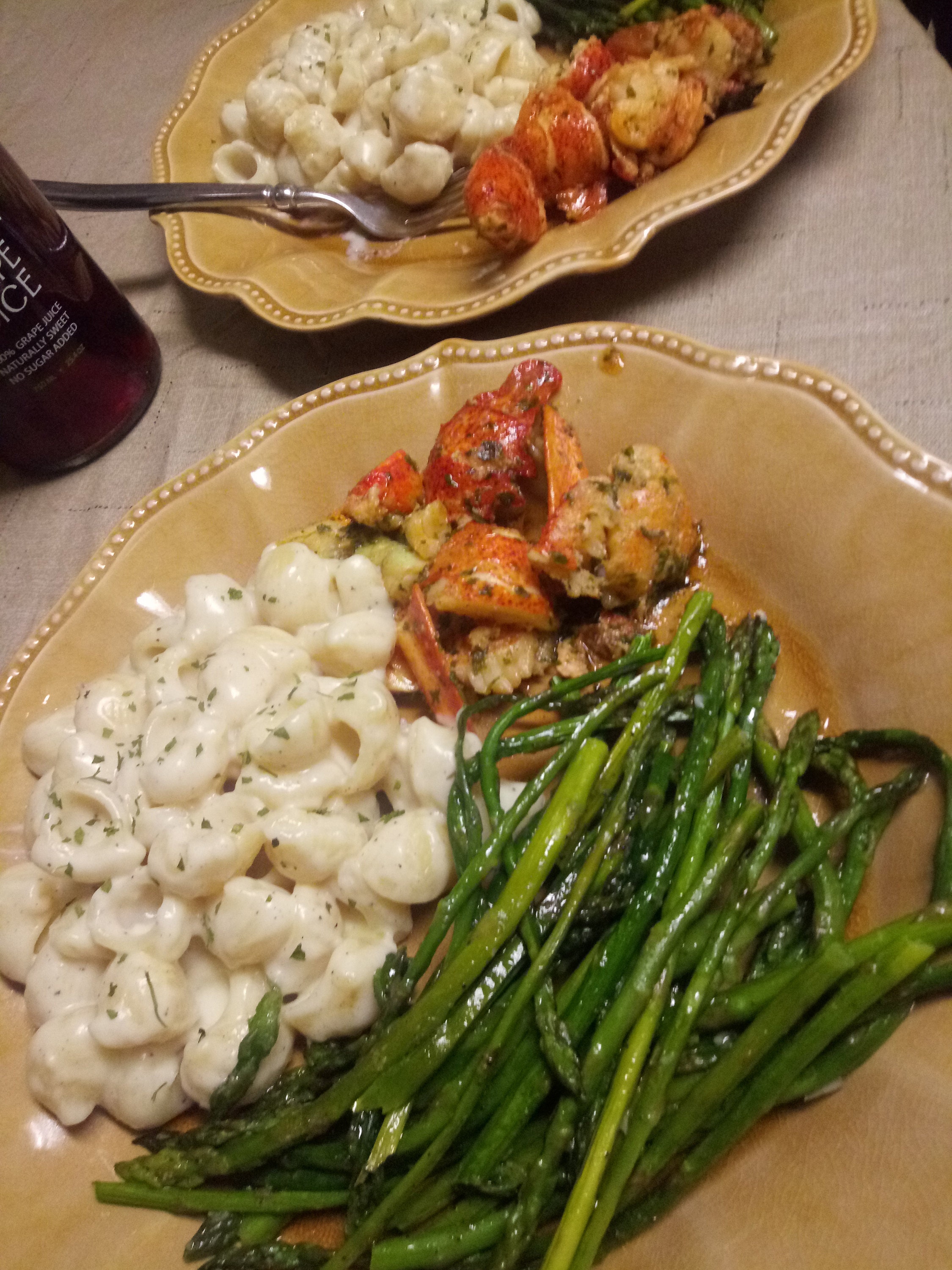 The macaroni was an organic package that we got from Aldi, as well as the block Asiago cheese that we shredded on a cheese grater and the Guryere and swiss were also from Aldi. Good quaity but not the healhiest. I try to eat healthy most days and just enjoy socially eating these more luxiourious foods every now and again (my budget couldn't handle me eating like that often anyway). So yes! Fresh Asparagus and amazing lobster that we boiled and then sauteed in butter and a few seasonings and muscadine juice made our night complete! I hope you enjoy hearing my defense of  why I'm not a picky eater. Haha! 
I hope you have a great day. Jess