So I mentioned in the last blog post that I'd been thinking of things to sell in the shop this autumn. I'm still thinking on it and I'm just not 100 percent sure as to what I need those 10 to 12 DOPE ( definition: things that are considered beyond awesome. This phrase is typically used by millennials) items to be. More macrame maybe? 
I recently made a sort of large marcrame wall hanging. It was cute but just felt unfinished to me so I decided to add some faux flowers to it. And for the record, I typically despise fake flowers and greenery. However, I know that the real stuff won't last very long and I didn't want to waste my hot glue with that, so faux flowers it is. 
This is how it came out.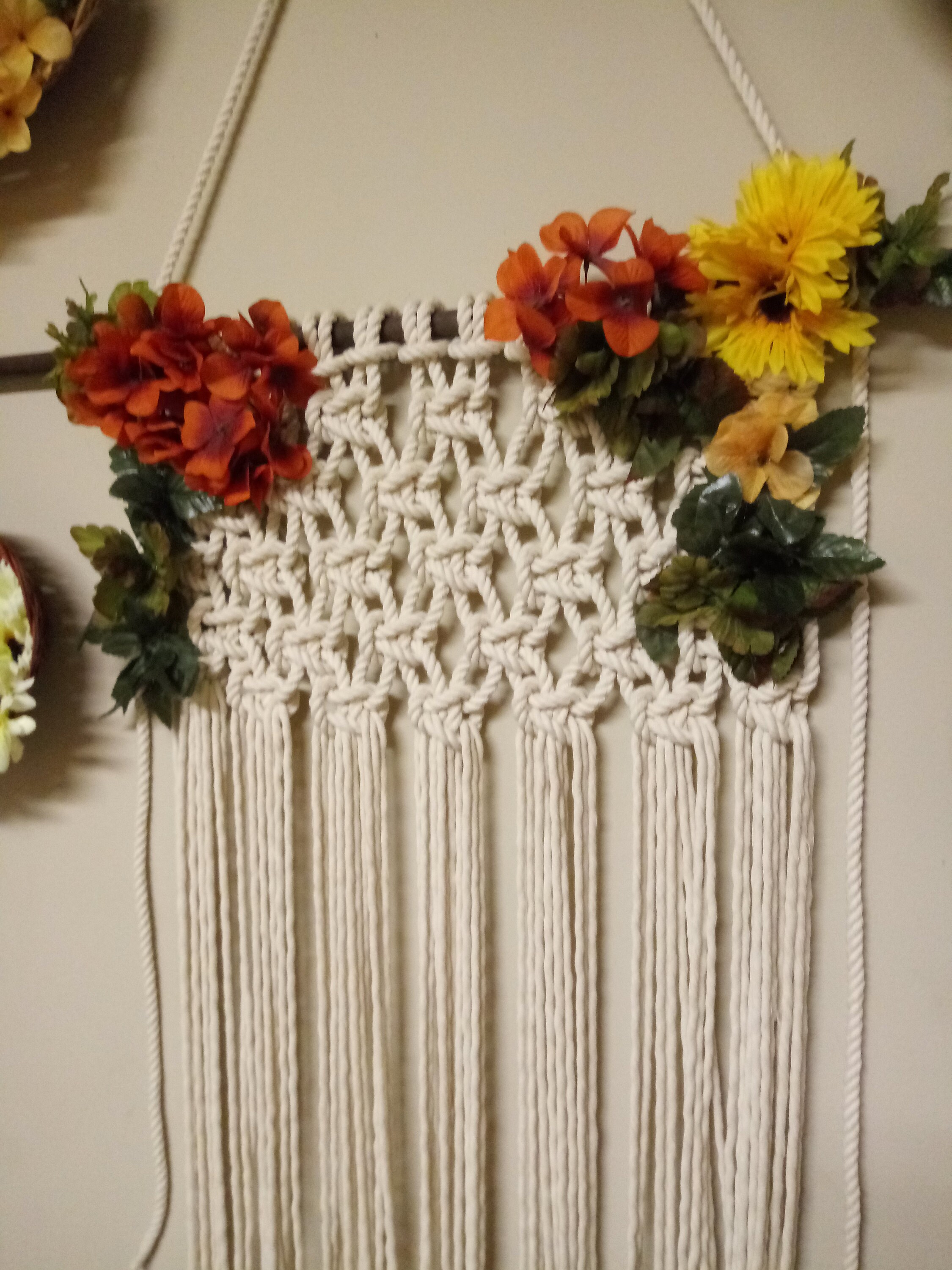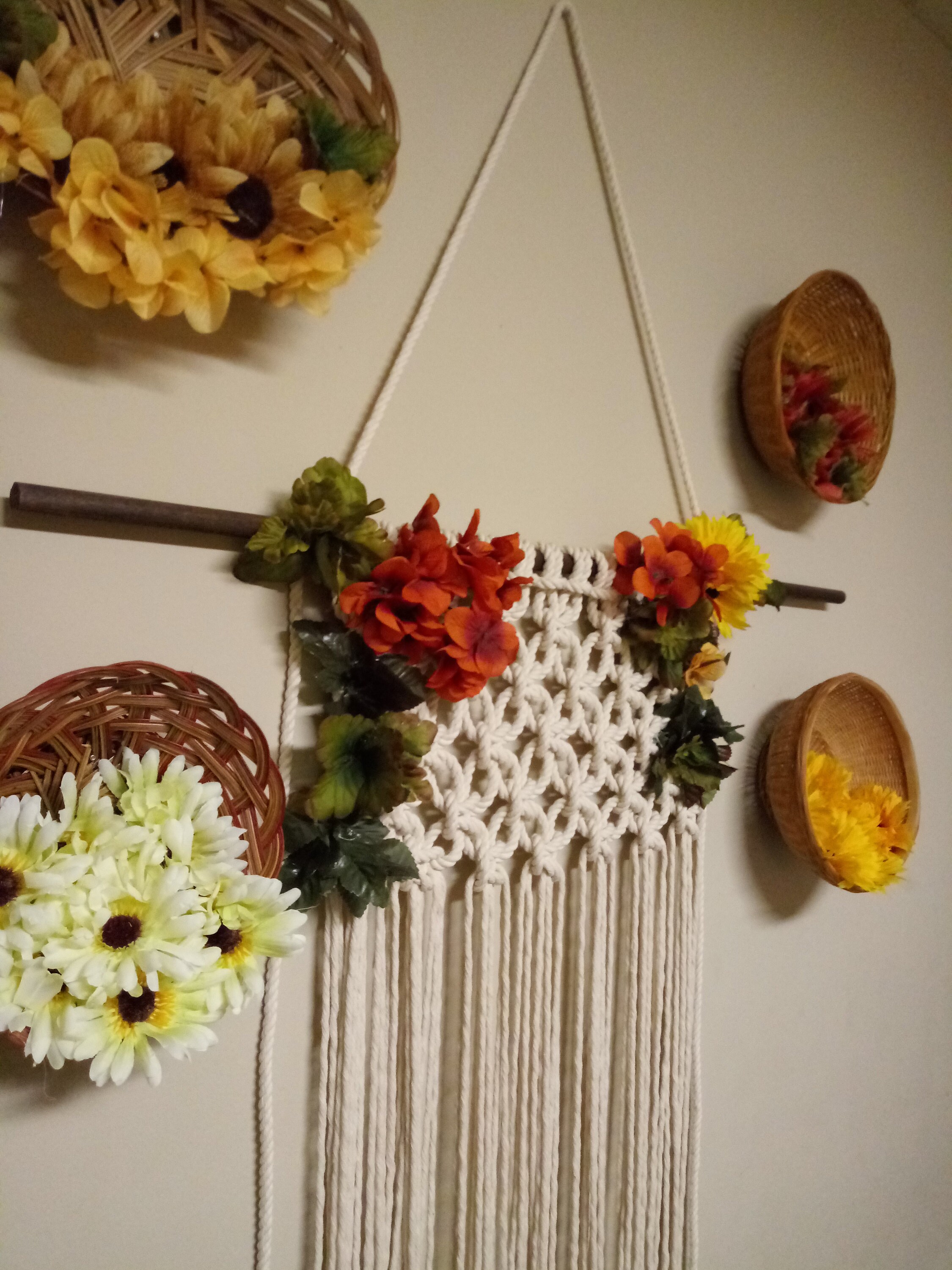 I kind of like. It's interesting and a good conversation starter I think. I've also been considering sewing more. So maybe a few pillows, aprons and tote bags. Who knows? Well I should know because autumn is approaching fast. Pray for me lol. Hope yall are having a great day! 
Jess