I first got into macrame when I visited Crackerbarrel and came across a little clutch bag in their gift shop. When I first saw the bag I thought, "how cute is this!" but as I began inspecting it to see how it was made (in all honesty I never purchase things that I can almost replicate pretty inexpensively) I became even more intrigued. 
It was then that I realized that the bag was neither knitted nor crocheted. I thought "what exactly is this?" Then I took a quick guess and googled macrame handbags and low and behold that's what it was. Macrame! 
This began my journey with macrame. Watching YouTube videos and searching Pinterest and blogs to find out just how to do this thing called Macrame otherwise known as "knotting". 
Since then I've made several macrame pieces, from keychains to large wall hangings, and I enjoy it so much. It's so relaxing and unlike most of my favorite knit and crochet items, I don't have to wait until cooler weather to enjoy it.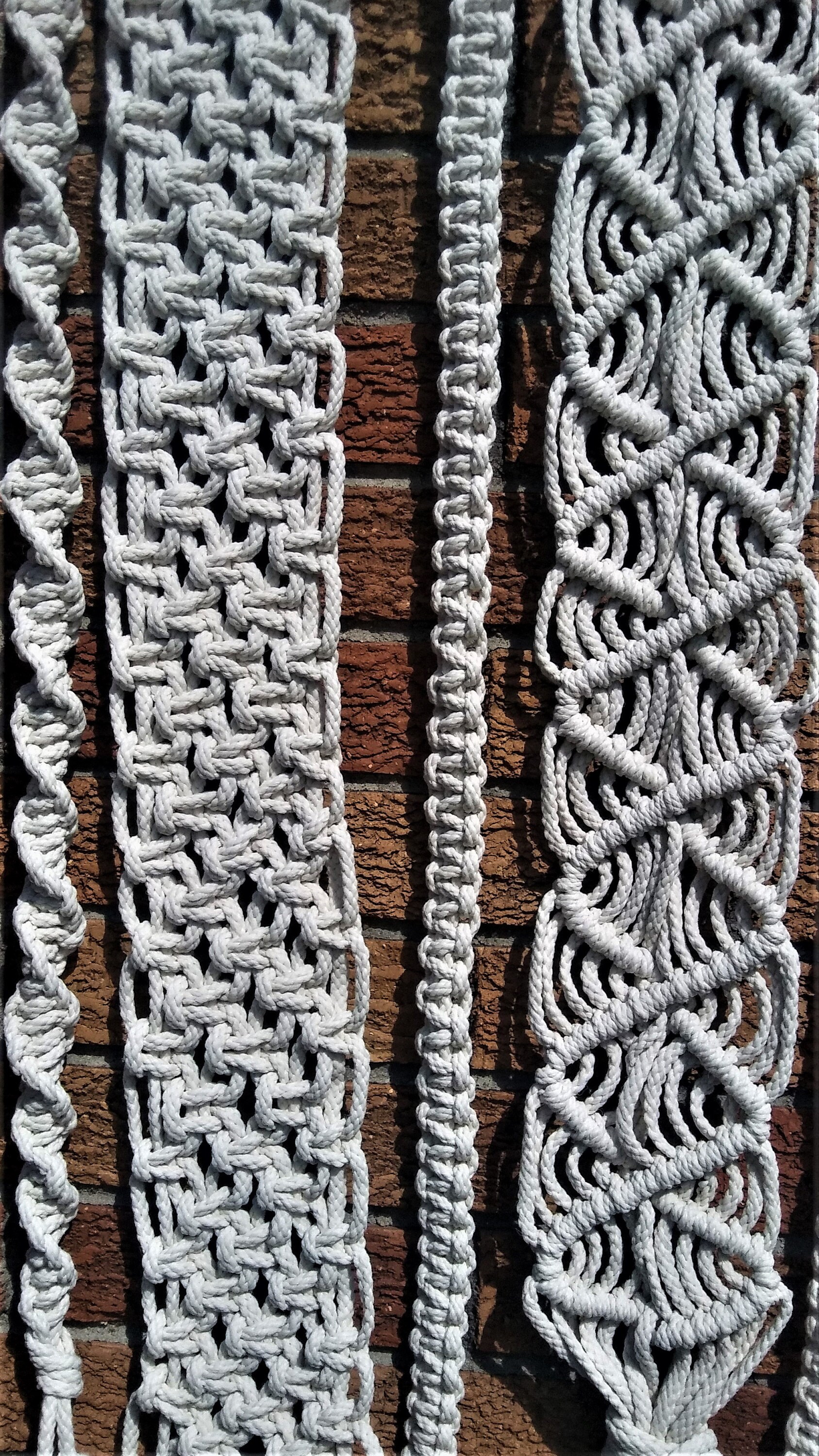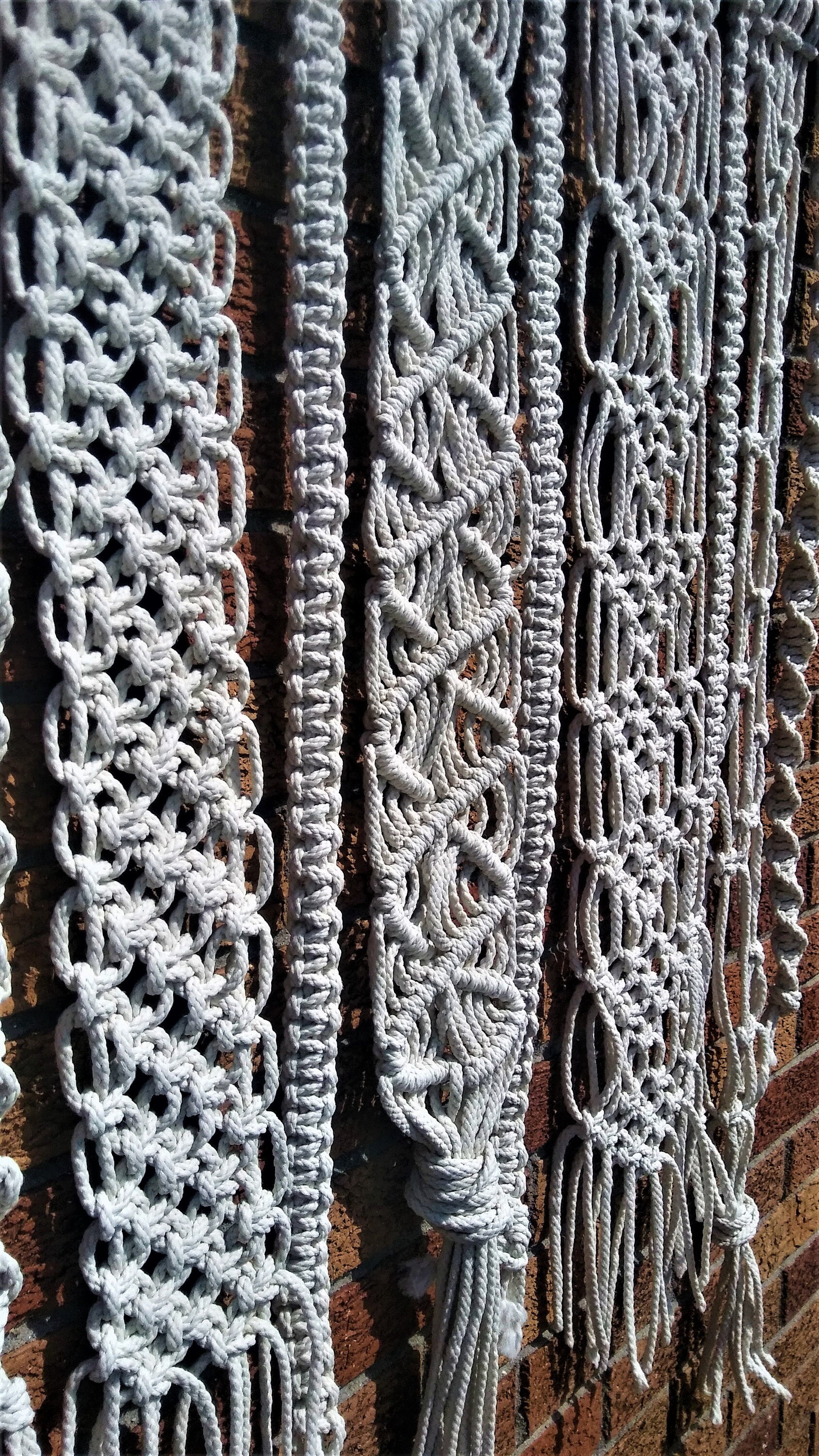 This last piece that I made is simply made up of serveral different knots and it all comes together to form this cute and unique art piece that has the potential to pull a room together and become a perfect conversation piece to make the room that much more interesting. You can find it listed in my shop 
here. Have a great day! 
Jess