Hi! I know that this is a late post. Mother's day is gone but these boxes are a good idea for any occasion. A graduation gift, a get well soon gift or a "just because" gift (<-those are my favorite). I made these for a customer who wanted to get the mothers in her life something special. When she approached me with the idea I knew that it would be fun to make.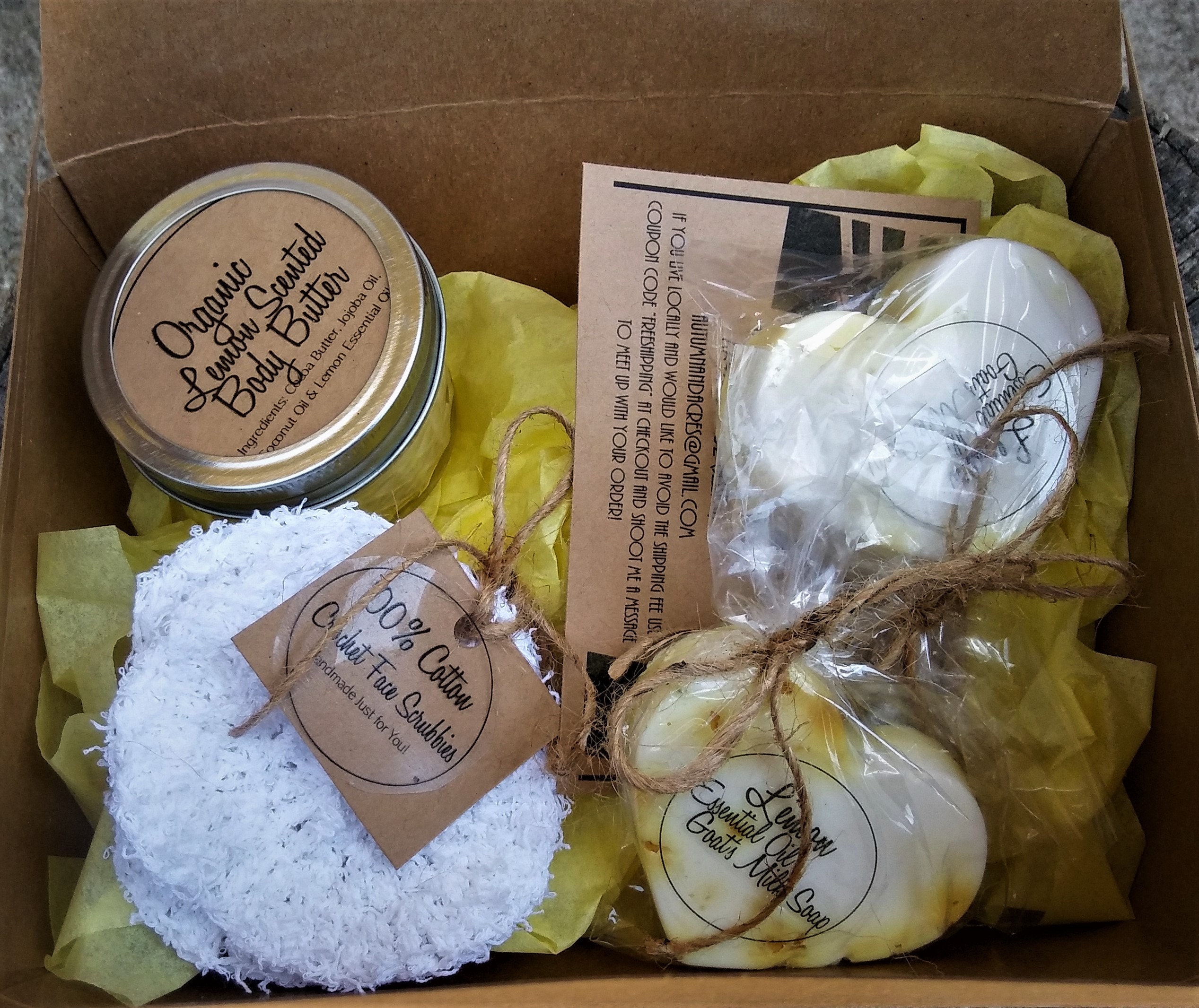 I LOVE custom orders. To work with someone who has an idea in mind already and I get to work from their imagination is  a fun challenge. To be honest, I kind of get bored with making my own patterns and things that I've already made before so this order was fun and refreshing.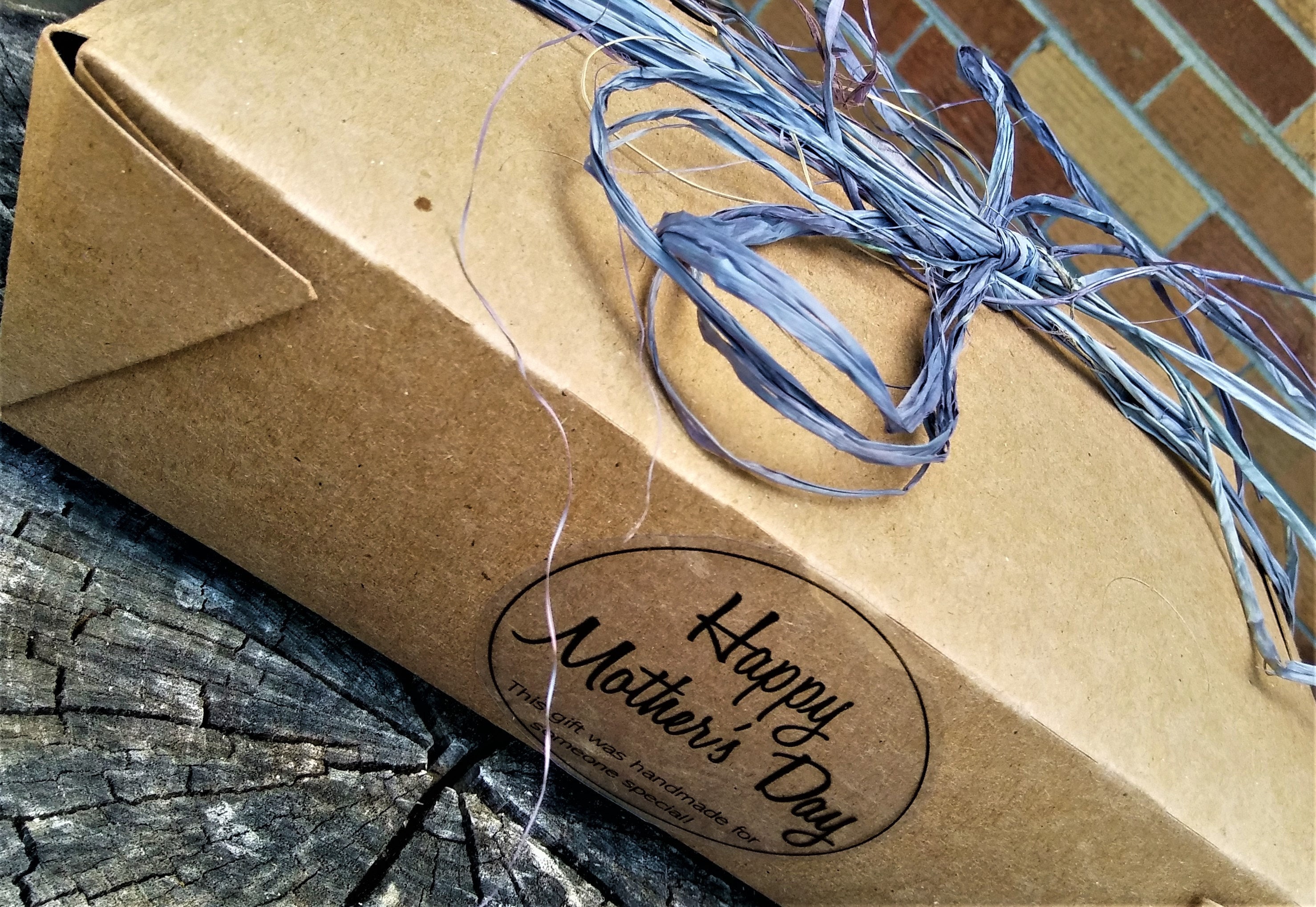 Anyway, the box containted an organic body butter that I made, two bars of soap that I made from a melt and pour base and two crochet face scrubbies. My favorite part however was the packaging and the labeling. That's where it gets creative and pretty.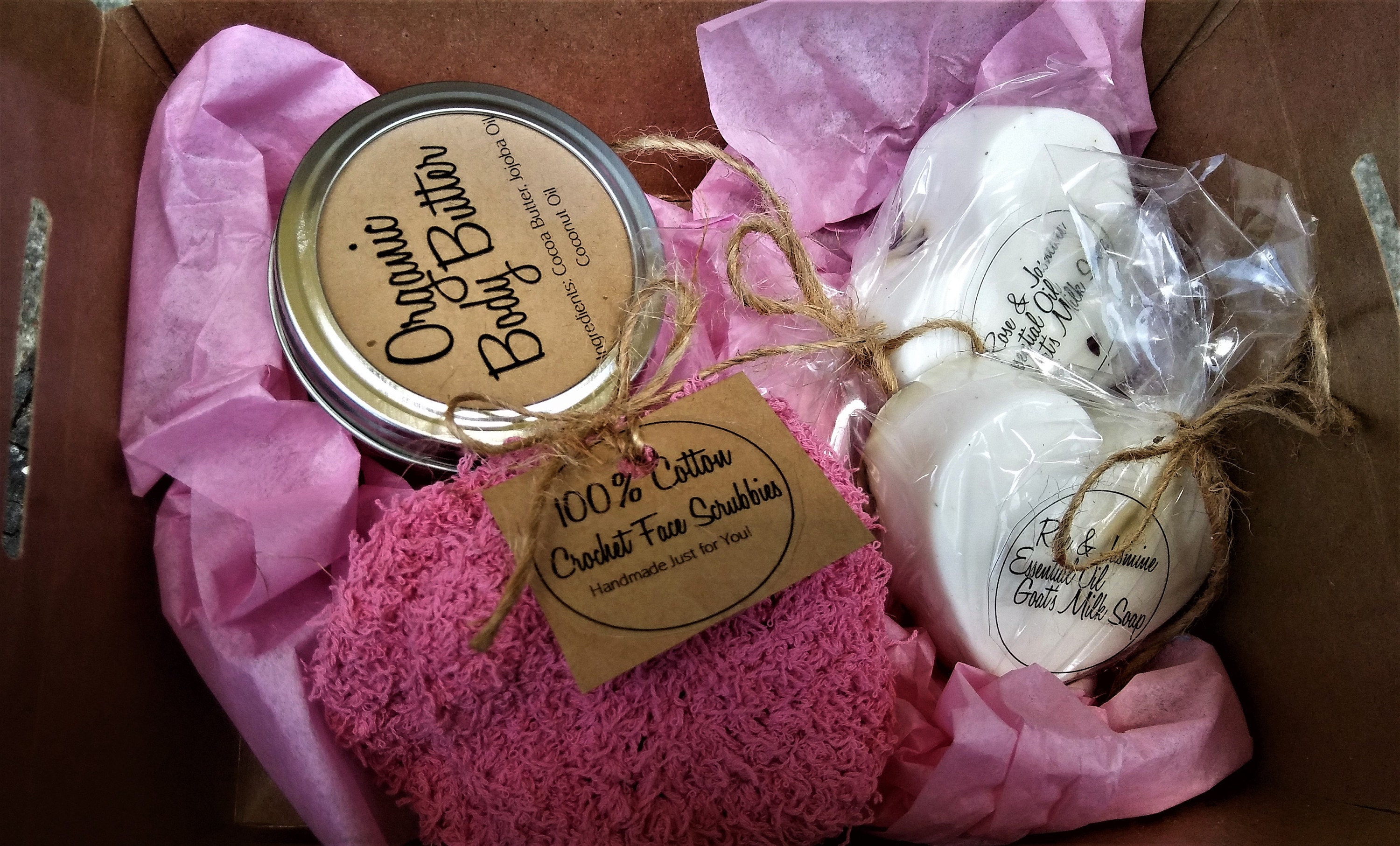 I've thought about putting these in the shop but to be honest, I'd rather sell these locally unless someone had something specific that they wanted then I'd be willing to ship it to them. Glass and things that are supposed to stay neat and pretty are much harder to ship than say... a blanket or a hat. But those little scrubbies (which work wonderfully by the way) are sold in the shop in a set of 3.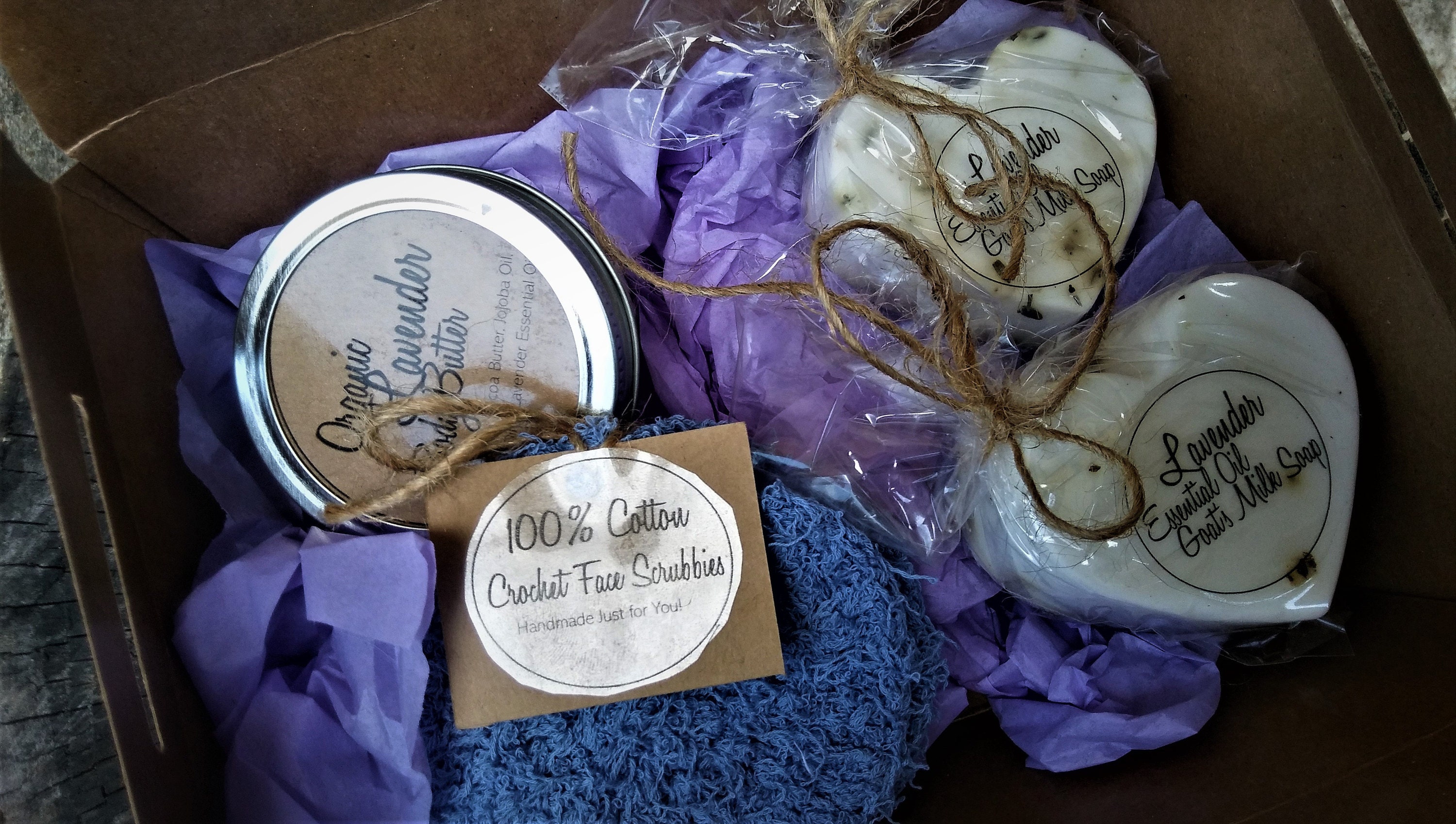 Anyways, I hope you have a great day
Jess