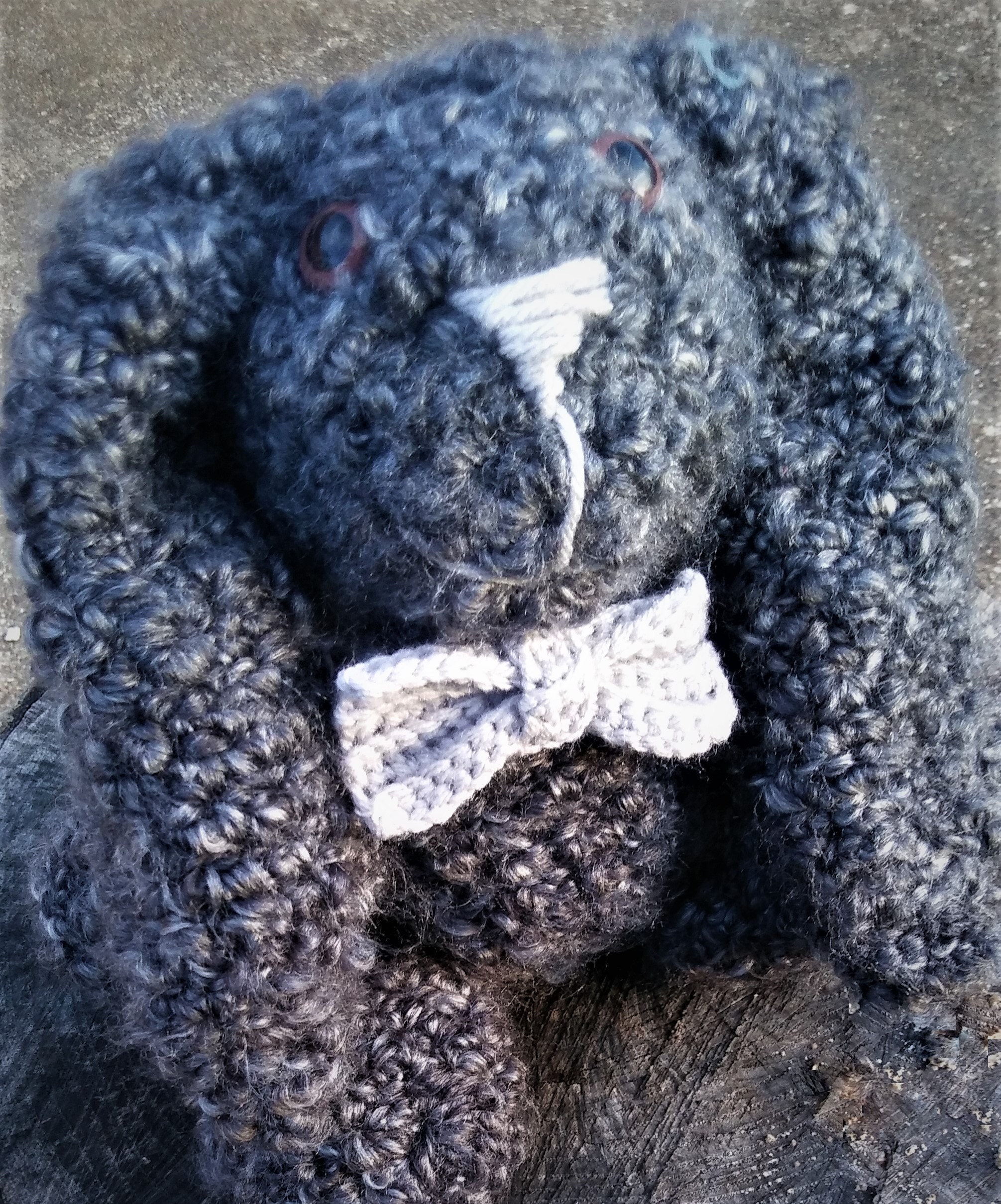 Easter is underway and I'm so excited because it's my favorite holiday! Many people are into Easter bunnies for easter, though I have to admit that bunnies are a spring thing for me. 
But if you're into bunnies at Easter or spring then these cute little crocheted amigurumi stuffed bunny babies are available in the shop! I call the girl with the bow Lola and the cute little bowtie wearing boy bunny Logan but you can name them whatever you wish! 
They are also totally customizable. The're available in different colors and you can omit the bows if you don't prefer them. I can even tag them for you with a personalized nametag if you wish. 
These are also a cute idea for a baby shower. They are available here in the shop now. Though I have to say that if you want one for Easter you may want to order soon. From the 17th through the 24th all orders will be shipped about 2 weeks from ordering because I'll be on a mission trip in Houston that'll keep me from doing any knitting or crocheting.  Anyways, Thanks for stopping by!
Have a great day,
Jess