I mentioned in a post a couple days ago that I 'd met with some ladies in my local library who were knitters and how they helped me to perfect knitting for a lefty. Well another thing that they introduced me to was tapestry crochet.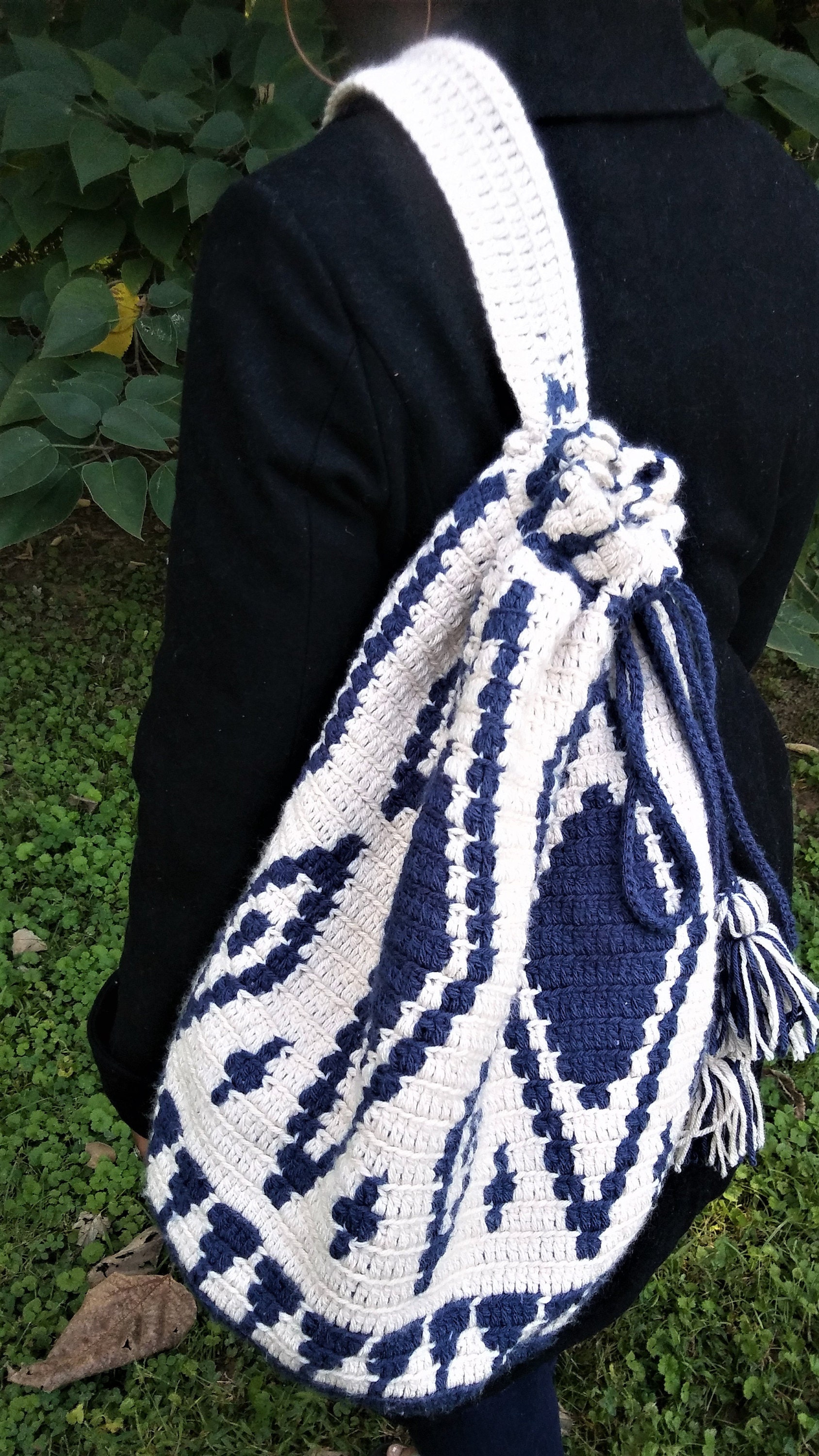 Tapestry crochet is the art of carrying two or more strands of yarn together to form a picture or design of some sort. At first I found this task very difficult. My yarn would always end up a tangled mess and I'd be about ready to forsake crochet altogether.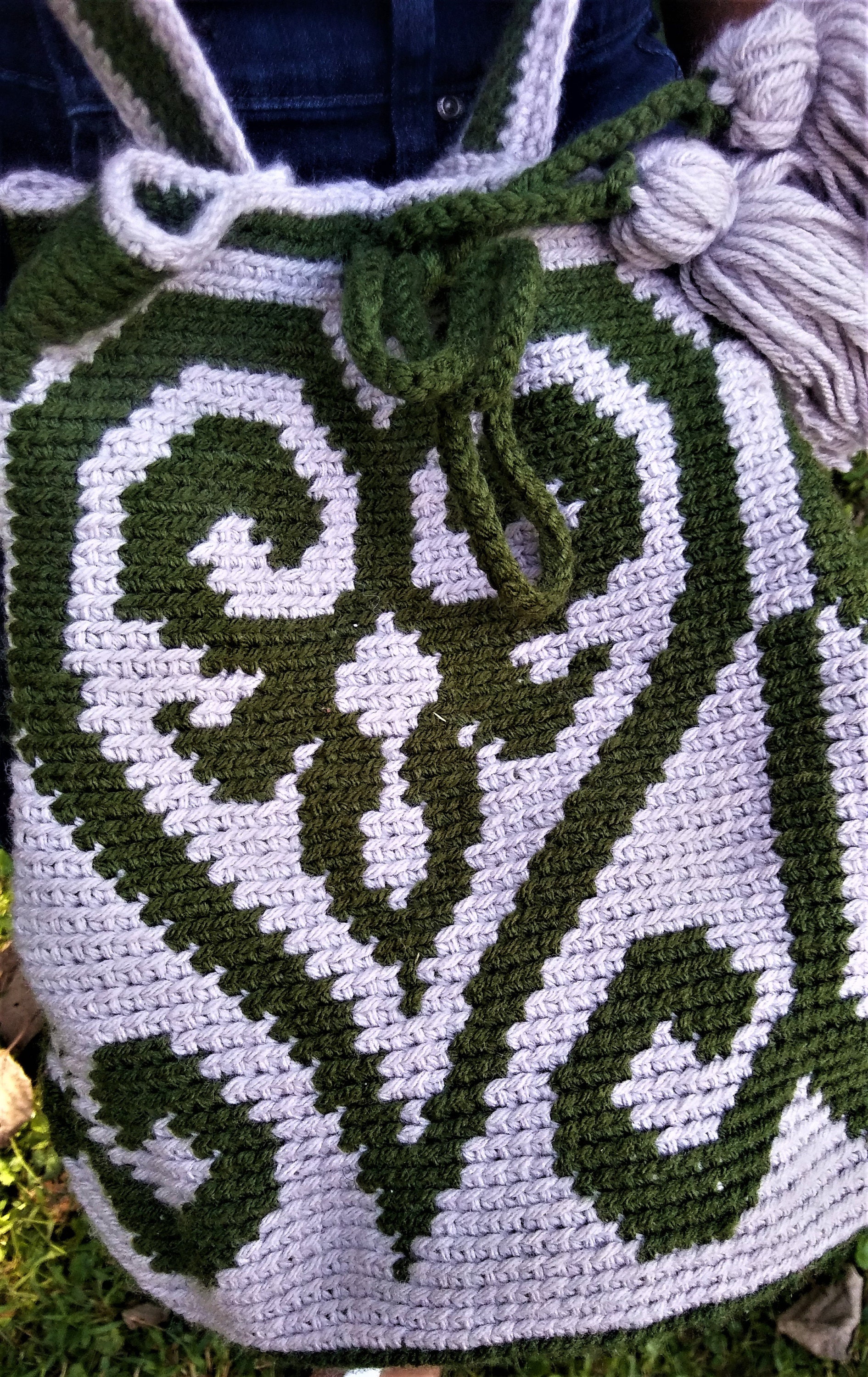 But  I soon realized the secret to keep everything tidy as you crochet. As a result, I've made tons of cute little bags, wristlests and even a cute little wall hanging using this technique of crochet.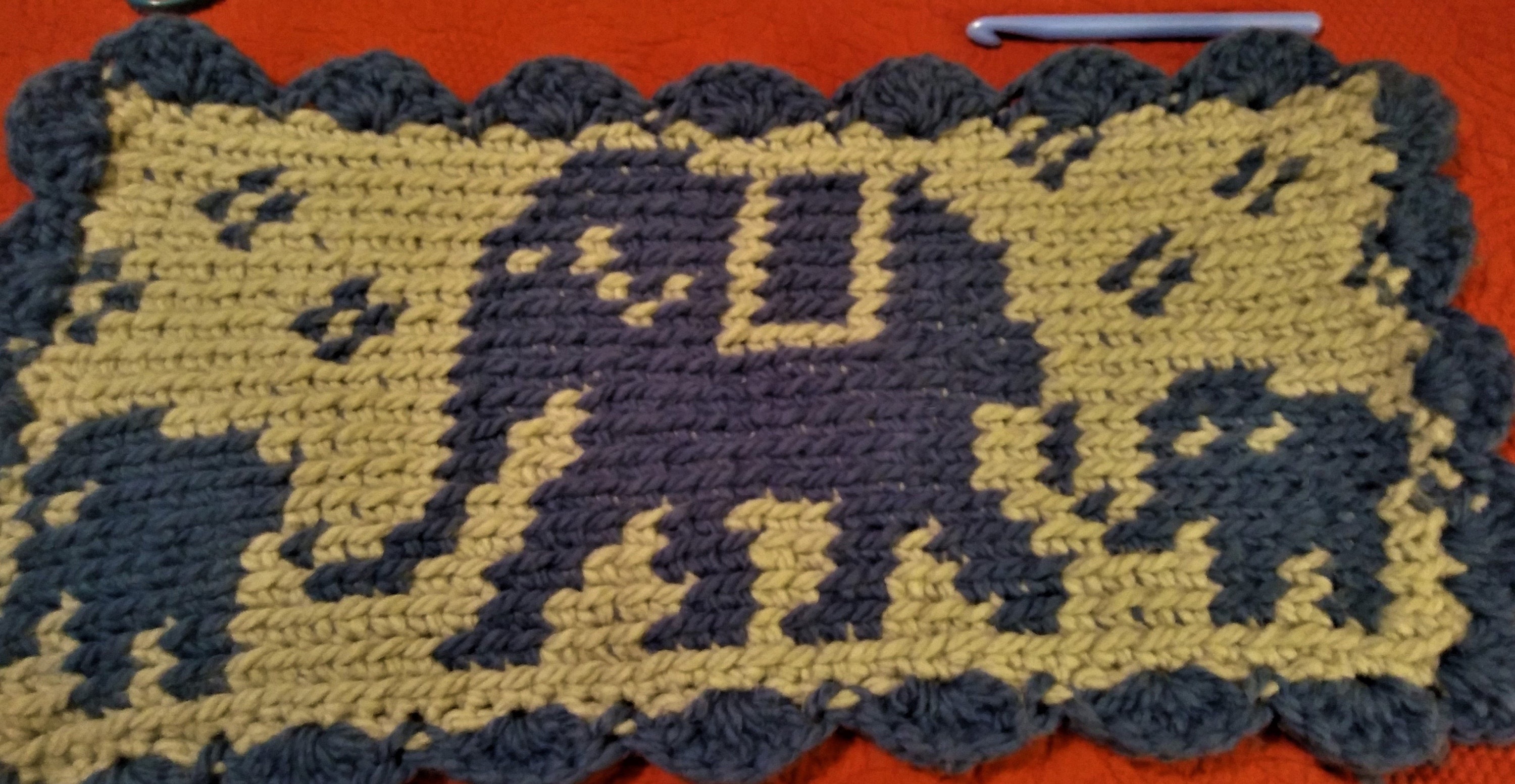 I enjoy this version of crochet because the possibilities are endless. When you get tired of the granny squares here comes tapestry to the rescue and all you need is a pattern (whether on paper or in your head), a hook, and some yarn and viola! You have something cute and taste specific.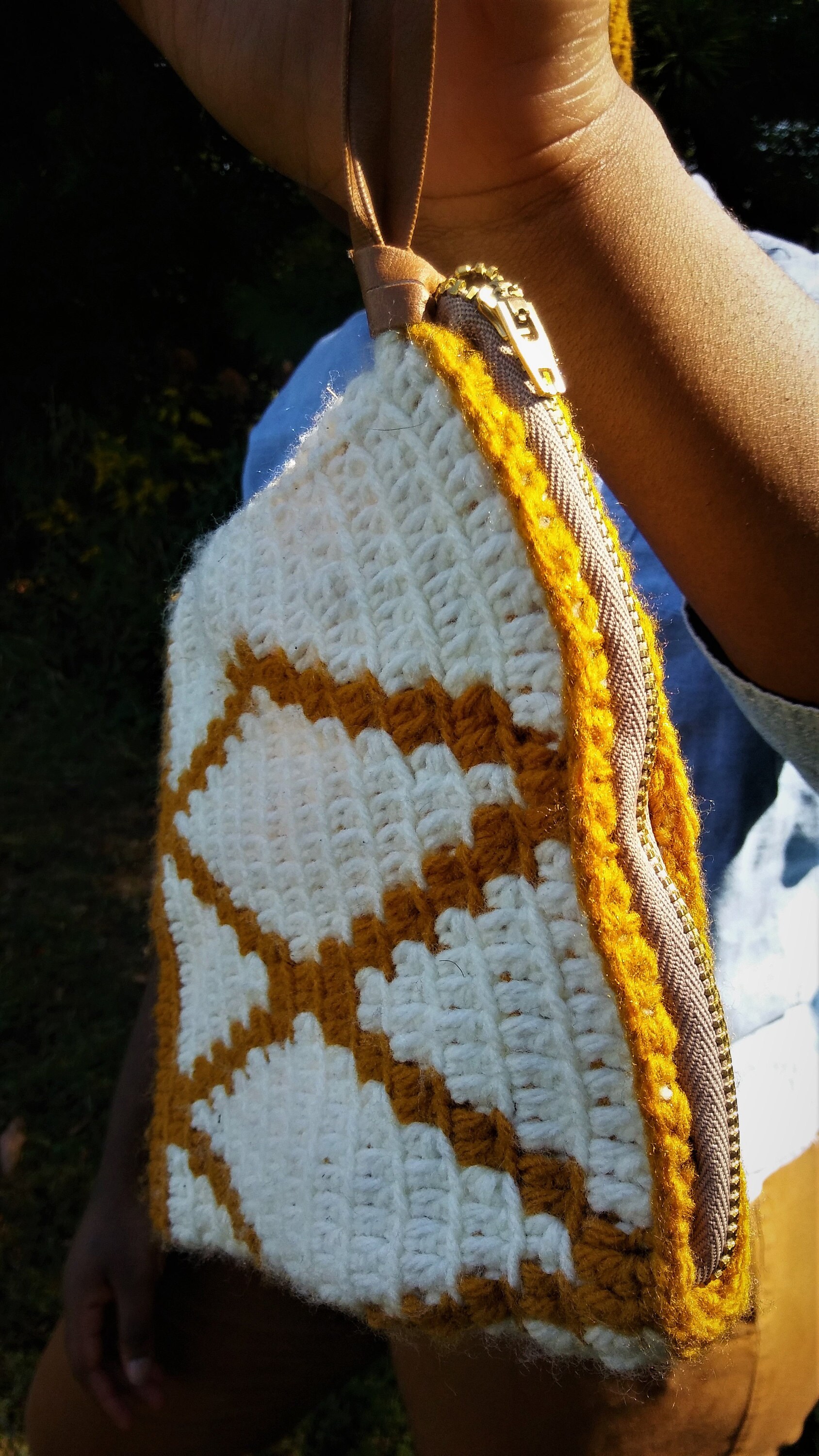 If you're a crocheter this is something that I would suggest getting into if you ever feel you've hit an inspirational wall. Pinterest has tons of cute tapestry crochet items and patterns to get you started. Anyways, 
Have a great day,
Jess